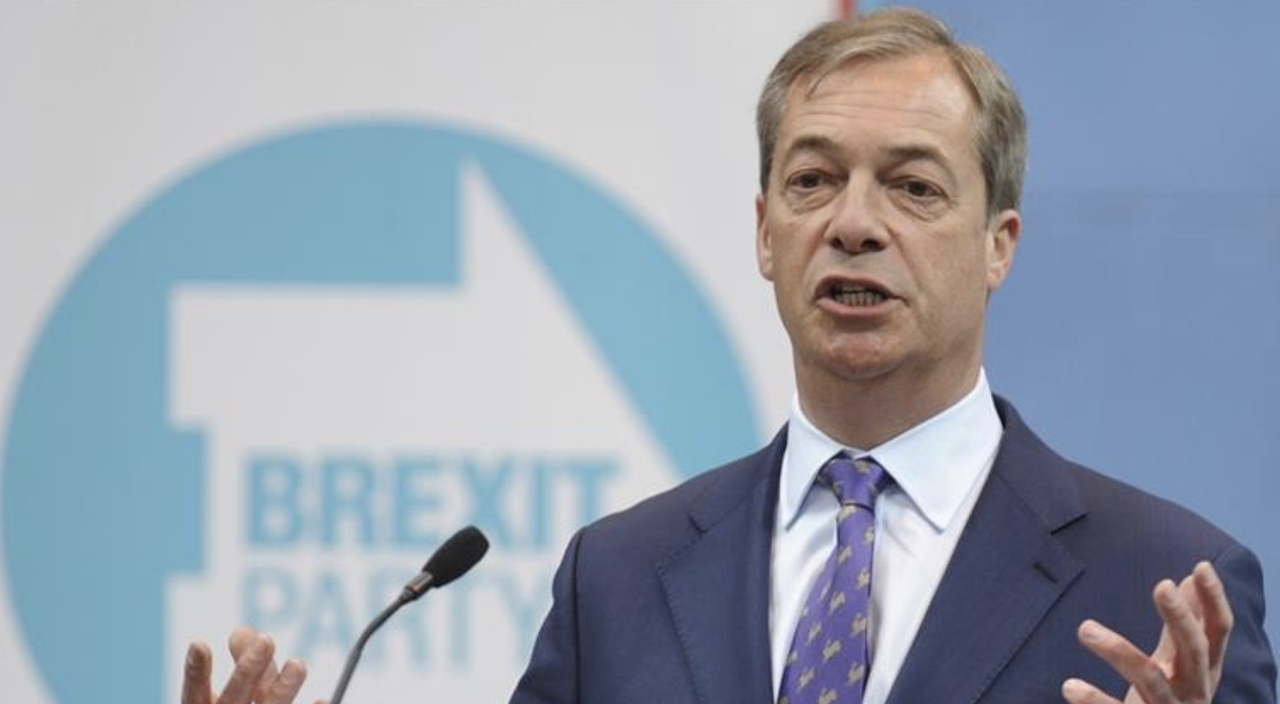 ---
by Tyler DurdenThu, 04/18/2019 – 06:40
---
"They've got very good branding – it does what it says on the tin."
According to the latest YouGov poll, the second in two days, Farage's newly formed party, which enjoyed its official coming-out party on Friday during a rally in Coventry, has leapfrogged both establishment parties in the upcoming European Parliamentary elections.
That poll put the Brexit Party at 23%, Labour at 22% and the Conservatives at 17%. Change UK, the group of MPs who defected from the Conservatives and Labour earlier this year, were at 8%, just behind the Green Party, 10%, and the Liberal Democrats, 9%.
---
---
Intriguingly, the report suggest the Brexit Party has drawn supporters from UKIP following Farage's departure – after quitting UKIP late last year, Farage slammed the party as Islamophobic.
This is an improvement from polls carried out just days ago, which showed support for the Brexit Party climbing, though it was still behind the two dominant parties and UKIP.
---
---
According to the latest reading, a large number of Brexit Party backers are former Tories who are furious at Theresa May.
During the party's launch, Farage, who was flanked by Aunnunziata Rees-Mogg, the sister of Jacob Rees-Mogg, said: "I do believe that we can win these European elections and that we can again start to put the fear of God into our members of parliament in Westminster. They deserve nothing less than that after the way they've treated us over this betrayal."
Farage heralded the latest poll results on Twitter:
Source: Farage's Brexit Party Leapfrogs Tories To Lead European Election Polls | Zero Hedge
---